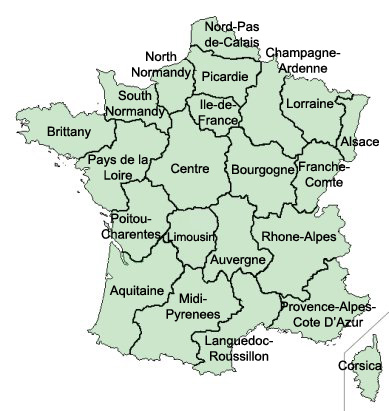 Barns, churches, mills, equestrian and other unique properties for sale in France
For barnophiles who are also francophiles! If you are looking to buy or sell a converted or unconverted barn or related property in France then you have come to the right place.
barnsetc
isn't just the place to find barn conversions for sale and to rent in France. It also lists mills, church conversions, equestrian properties, and other interesting and unique rural homes.
"Just to let you know that thanks to the Barns In France website, our house and barn now have very proud new owners. Thank you so much - the advert brought in a lot of serious enquiries, which led to a sale. We will recommend your website to anyone and everyone!"
Steve and Anna Day, Aquitaine
Alsace
67 Rhin-Bas (Strasbourg)
68 Rhin-Haute (Colmar)
Aquitaine
24 Dordogne (Périgueux)
33 Gironde (Bordeaux)
40 Landes (Mont-de-Marsan)
47 Lot-et-Garonne (Agen)
64 Pyrénées-Atlantique (Pau)
Auvergne
3 Allier (Moulins)
15 Cantal (Aurillac)
43 Loire-Haute (Le Puy)
63 Puy-de-Dôme (Clermont-Ferrand)
Basse-Normandie (South Normandy)
14 Calvados (Caen)
50 Manche (St. Lô)
61 Orne (Alençon)
Bourgogne (Burgundy)
21 Côte d'Or (Dijon)
58 Nièvre (Nevers)
71 Saône-et-Loire (Mâcon)
89 Yonne (Auxerre)
Bretagne (Britanny)
22 Cotes d'Armore (St. Brieuc)
29 Finistère (Quimper)
35 Ille et Vilaine (Rennes)
56 Morbihan (Vannes)
Centre (Loire Valley)
18 Cher (Bourges)
28 Eure-et-Loir (Chatres)
36 Indre (Châteauroux)
37 Indre-et-Loire (Tours)
41 Loire-et-Cher (Blois)
45 Loiret (Orléans)
Champagne-Ardenne
8 Ardennes (Charville-Mézières)
10 Aube (Troyes)
51 Marne (Châlons-sur-Mame)
52 Marne-Haute (Chaumont)
Corse (Corsica)
2A Corse-du-Sud (Ajaccio)
2B Corse-Haute (Bastia)
Franche-Comté
25 Doubs
39 Jura (Lons-le-Saunier)
70 Saône-Haute (Versaul)
90 Territoire de Belfort
Haute-Normandie (North Normandy)
27 Eure (Évreux)
76 Seine-Maritime (Rouen)
Île-de-France
(includes Paris)
75 Paris
77 Seine-et-Marne (Melun)
78 Yvelines
91 Essonne (Évry)
92 Hauts-de-Seine
93 Seine St. Denis
94 Val De Marne
95 Val-d'Oise (Pontoise)
Languedoc-Roussillon
11 Aude (Carcassone)
30 Gard (Nîmes)
34 Hérault (Montpellier)
48 Lozère (Mende)
66 Pyrénées-Orientales (Perpignan)
Limousin
19 Corrèze (Tulle)
23 Creuse (Guèret)
87 Vienne-Haute (Limoges)
Lorraine
54 Meurthe-et-Moselle (Nancy)
55 Meuse (Bar-le-Duc)
57 Moselle (Metz)
88 Vosges (Épinal)
Midi-Pyrénées
9 Ariège (Foix)
12 Aveyron (Rodez)
31 Garonne-Haute (Toulouse)
32 Gers (Auch)
46 Lot (Cahors)
65 Pyrénées-Haute (Tarbes)
81 Tarn (Albi)
82 Tarn-et-Garonne (Monauban)
Nord-Pas-de-Calais
59 Nord (Lille)
62 Pas-de-Calais (Arras)
Pays de la Loire
44 Loire-Atlantique (Nantes)
49 Maine-et-Loire (Angers)
53 Mayenne (Laval)
72 Sarthe (Le Mans)
85 Vendée (La Roche-sur-Yon)
Picardie
2 Aisne (Laon)
60 Oise (Beauvais)
80 Somme (Amiens)
Poitou-Charentes
16 Charente (Angoulême)
17 Charente-Maritime (La Rochelle)
79 Sèvres-Deux (Niort)
86 Vienne (Poitiers)
Provence-Alpes-Côte d'Azur
4 Alpes de Haute-Provence (Digne)
5 Alpes-Haute (Gap)
6 Alpes-Maritimes (Nice)
13 Bouches-du-Rhône (Marseille)
83 Var (Toulon)
84 Vaucluse (Avignon)
Rhône-Alpes
1 Ain (Bourg-en-Bress)
7 Ardéche (Privas)
26 Drôme (Valence)
38 Isère (Grenoble)
42 Loire (St-Étienne)
69 Rhône (Lyon)
73 Savoie (Chambéry)
74 Haute-Savoie