Born In A Barn
Welcome to barnsetc. If you are looking to buy a converted or unconverted barn or similar unique property - or if you have one for sale - you have come to the right place!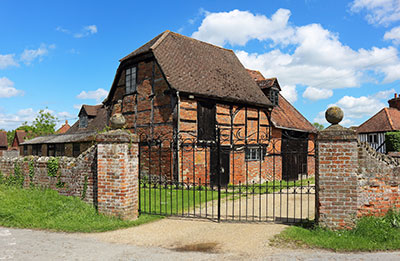 barnsetc
is a UK based property website specialising in barns and other unique properties such as windmills, mill houses, castles, water mills, oast houses, converted fire stations, stables, coach houses, equestrian property and church conversions. If it's different, unusual and unique, it belongs here!
We are not an estate agents and do not arrange valuations or viewings - we simply provide a market place for sellers of barns and unusual properties and for those interested in buying them. If you are selling a barn or similar property, or you are an estate agent with a barn for sale, either in the United Kingdom or abroad, you can advertise your property on the
barnsetc
website.
Unlike other property websites, we do not charge a monthly listing fee. Our £129 listing fee is a one off payment and your property remains on our website until sold or withdrawn by the vendor.
barnsetc
's selling package offers many features as standard that other property websites consider "extras", including up to eight photographs per listing. You also receive a unique tailor-made web page on the
barnsetc
website which contains your property details and your property will be listed on the appropriate area page too with a photo.
Visitors to the
barnsetc
website can view properties free of charge. If a visitor is interested in more information on a particular property, they will contact the vendor (or estate agent) directly - e-mail and / or telephone contact details are listed with each property.
If a sale results - fantastic! No commissions or fees will be payable to
barnsetc
should your property sell via someone visiting this site, but we would love to hear from you with your success stories relating to
barnsetc
.
Property for those who want to live outside the box
barnsetc
was founded by Rhona Marshall, a former barn owner and married mother of two, in April, 2003.
Only barns and similarly unique and unusual properties can be listed on
barnsetc
. If you have any doubts as to whether your property qualifies, please
email us
and we will let you know. We reserve the right to decline any properties that do not match this website's property profile.
barnsetc
will never be the biggest property website, but it will always strive to be the best website relating to the buying and selling of barns and other unique properties in the UK and beyond. To date we are proud to have helped sell millions of pounds worth of property through our pages and have many happy clients as our
testimonial page
demonstrates.
barnsetc
also offers
The Trade And Services Directory
where property owners can find companies and individuals who actively want to serve barn owners and the unique property community with products and services.
Please note that although we do our best to ensure listings are accurate, property details are given for guidance and information only and are subject to change without notice.
Return to our home page with complete property for sale index
Advertise your property on barnsetc today!
Estate agents
If you are an
estate agent
with a barn conversion or similar property on your books, help your client find a buyer by listing with
barnsetc
. With thousands of potential buyers visiting this website every month, many of whom are looking to relocate for the perfect property, a listing here is often far more effective than an ad in your local newspaper, not least because it stays live until sold or withdrawn. An increasing number of estate agents use
barnsetc
because it gets results!
We also offer estate agents up to 30 barn listings over a 12 month period for a one-off payment of just £749. No monthly fees. All properties listed until sold. Limited time offer!
Developers
And if you are a
developer
with more than one barn conversion or property on the same site, we offer multiple listings that represent fantastic value for money.
Private sellers
If you are a
private seller
and have a barn or similar unique property for sale, selling your barn is as easy as 1-2-3! One flat fee of £129 until sold or withdrawn gets you a unique web page with up to five photos to advertise your details. No commission! No hidden extras!
If you are a
seller who has instructed an estate agent
, you can still list your property with
barnsetc
. If you have signed a "sole agency" agreement, you are still entitled to sell your property privately - and selling your property via
barnsetc
counts as a private sale! If you have signed a "sole selling rights" contract, your agent would still be due their commission on any sale resulting from a listing on this website, so they may be willing to pay for your listing.
Still not convinced? Have a look at our
testimonials page
to see what the people who we have helped sell their property have to say!