How to successfully convert a church
What you should know before you start a church conversion project
Many new churches were commissioned at great expense in the Victorian and Edwardian era to accommodate the huge church membership of the time. Every pew was filled and collection plates were brimming over. But times have changed and the number of regular Christian worshippers has been in decline in the UK since the 1930's.
A report by the Church Building Council in England entitled
Struggling, Closed and Closing Churches
, describes how declining numbers of church goers, unaffordable repairs and maintenance concerns have resulted in many churches no longer being viable. Churches situated in deprived areas, urban settings, certain geographical locations and those in very small parishes are those likely to be most at risk and over the last fifty years, the number of redundant churches being put up for sale has risen year on year.
The various Commissioning bodies have been pragmatic about pricing, meaning redundant church buildings represent amazing value for money. For the price they are sold for, you often wouldn't even be able to buy the land they sit on, far less the raw materials used or the cost of employing the skilled masons and builders required to build it.
Unique features of a church conversion
Each church is unique and they range in size and style from humble small chapels up to almost cathedral like structures. Many are exquisitely finished, brimming with history, with carved stone and wood, beautiful stain glass work and amazing volume and grandeur.
Church windows
Church windows were usually placed above eye level in order that the congregation not be distracted by the outside world, so views from a church are often compromised.
They may also extend high above where a first floor would be placed, meaning that they may be bisected when putting in a first floor.
These windows were never designed for residential use and can limit the light entering the building. They will also not be compliant with modern standards and so a form of secondary glazing will be necessary.
And whilst stained glass can be beautiful, the subject matter of some is not always pleasant. Your child might not appreciate a bedroom window depicting the crucifixion of Jesus or the image of John the Baptist's head on a plate.
Legal differences with church conversions
Once the legal process to deconsecrate the church has been done, it effectively becomes an empty building. But as it is one in which the local community may feel a certain ownership over, clauses may be added to the legal documents to ensure that certain criteria are met in the renovation.
Don't be surprised if the church governing body wants to see proof that you have the funds to complete the project. There may also be a covenant attached to the sale which requires the work to be carried out within a stated time frame and they may also be able to check in and monitor the progress of the work.
Graveyards
If a church is surrounded by a graveyard, the sale may only include the footprint of the building with a right of access. The surrounding grounds are public space to which anyone has the right of access to visit or tend to graves and, theoretically, burials can still be carried out. On a positive note, if the graveyard is retained by the church authorities they will often maintain the grounds. Ideal if you're not a keen gardener.
Graveyards may also represent a challenge in connecting services to the church. Any digging may expose ancient burials and you may require the services of an archaeologist to supervise any work taking place in the church surroundings.
It's also worth remembering that not everyone relishes living in a graveyard and resale values can be negatively affected by the presence of one.
Planning
Planning can be complicated when it comes to churches as many are listed buildings and the planning is dependent on what grade or category they are.
Churches fall into the F1 planning class for public worship or religious instruction and it is within permitted development rights for a church to be used as a crèche, day nursery, day centre, educational establishment, museum, art gallery or public library without the necessity of obtaining change of use consent.
A church also has potential for a variety of other uses, such as a theatre, cinema or entertainment venue, hospitality and restaurant, retail space or community resource, all subject to obtaining appropriate consents. And a conversion to residential accommodation might also be possible, again subject to the usual consents.
Once planning permission and listed building consent have been granted, then work can begin.
Converting a church
Whether they are being converted into apartments or into one large house, it is important that the character of the church is maintained and that the features that make it special are highlighted. Although never intended to be lived in, the renovation must ensure it functions perfectly as a home. Church conversions can be difficult and expensive projects but getting the design right is very rewarding.
Exterior works
The exterior of the church should be left by and large unchanged other than repointing or cleaning the walls and general maintenance.
However because churches are often fairly poorly light despite the large windows, you may want to apply for permission to increase their size or add extra windows and roof lights. This will instantly open the space and allow both views and a sense of connectivity to the outside.
If the roof requires attention it is important to retain as many of the original roof tiles or slates as possible. Church steeples can be both challenging and expensive to renovate but are an amazing feature to have.
The materials used in churches are often the best in quality and they should be reused as much as possible. If more material is needed, it can be expensive to buy and sometimes difficult to source.
Interior works
The volume of a church can be magnificent but it's important to avoid the 'squatting in a church' or the 'furniture warehouse' look by having a careful balance between the open plan living spaces and smaller intimate areas.
Heating a large space can be costly so if possible consider installing underfloor heating. As with all new homes, your conversion will have to comply with building regulations. Insulation must be added to walls and beneath the roof structure to ensure that your home is warm and economical to heat.
Keep original features such as pillars, stained glass windows and any church fixtures you can. Roof timbers, trusses and, where possible, stone walls should be left exposed. Wooden features can be left in situ or repurposed, retaining a sense of the original church.
Architects
You should consider using an architect and builders with experience of working with church conversions. There are a number of firms that specialise in converting churches and chapels and they have a wealth of knowledge that will give you a great outcome.
Churches for sale
Churches for sale on Barns Etc
Church of Scotland
Tweet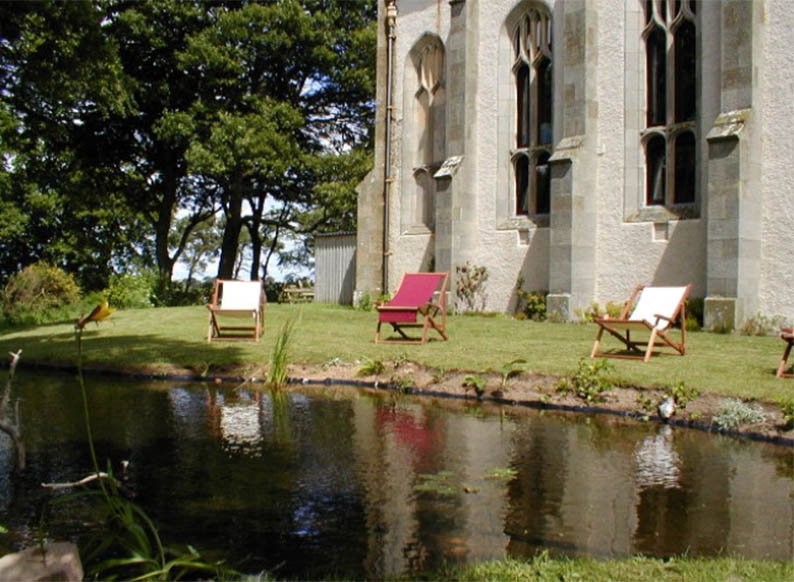 Advertise your property on barnsetc today!
Estate agents
If you are an
estate agent
with a barn conversion or similar property on your books, help your client find a buyer by listing with
barnsetc
. With thousands of potential buyers visiting this website every month, many of whom are looking to relocate for the perfect property, a listing here is often far more effective than an ad in your local newspaper, not least because it stays live until sold or withdrawn. An increasing number of estate agents use
barnsetc
because it gets results!
We also offer estate agents up to 30 barn listings over a 12 month period for a one-off payment of just £749. No monthly fees. All properties listed until sold. Limited time offer!
Developers
And if you are a
developer
with more than one barn conversion or property on the same site, we offer multiple listings that represent fantastic value for money.
Private sellers
If you are a
private seller
and have a barn or similar unique property for sale, selling your barn is as easy as 1-2-3! One flat fee of £129 until sold or withdrawn gets you a unique web page with up to five photos to advertise your details. No commission! No hidden extras!
If you are a
seller who has instructed an estate agent
, you can still list your property with
barnsetc
. If you have signed a "sole agency" agreement, you are still entitled to sell your property privately - and selling your property via
barnsetc
counts as a private sale! If you have signed a "sole selling rights" contract, your agent would still be due their commission on any sale resulting from a listing on this website, so they may be willing to pay for your listing.
Still not convinced? Have a look at our
testimonials page
to see what the people who we have helped sell their property have to say!