Barns for sale Greater Manchester
Barn conversions, mills and unique rural property for sale in Greater Manchester

We currently have no properties listed for sale in Greater Manchester. If you're looking for one check back soon.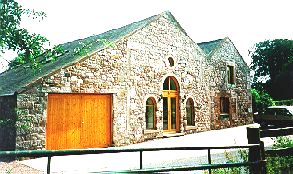 Your barn for sale, Greater Manchester
Are you selling a barn conversion, unconverted barn, or similar rural property in Greater Manchester? Advertise it here! We don't just list barns for sale. We sell all unique properties including farmhouses, equestrian property and mills. And we keep things simple. Advertised until sold. No monthly fees. No commission to pay. Amazing customer support. All for just £89.00! Click here to get listed today!
Here are some of the barns in Greater Manchester that you've missed
Partially converted 19th century village school for sale in green belt on the outskirts of Manchester
SOLD
1870 beamed village school hall in rural Lancashire village setting just five miles from Manchester, with the restoration work already done and the interior left as a blank canvas to be finished by the purchasers
details and photos
Four bedroom detached barn for sale with land near Manchester and Leeds
SOLD
Four bedroom detached converted barn with 2.5 acres of land (ideal for smallholding or paddock) overlooking the valley of Rawtenstall in Lancashire and within two miles of motorway access to both Manchester and Leeds
details and photos
Return to the
Barns Etc
home page to continue your property search

It costs only £89 to list your property on barns etc until sold. Don't miss out on this fantastic offer
click here to list your unique property today.
Barn conversions, unconverted barns and rural properties for sale in Manchester, Bolton, Sale, Rochdale, Stockport, Salford, Wigan throughout Greater Manchester