Barn conversion: finance and managing your budget
Budgeting and financing tips for converting a barn
With the cost per square metre often quoted as being up to 50% more expensive than building the same size property from scratch, converting a barn can be an expensive undertaking.
It seems ironic considering that you already have four walls and a roof, but unfortunately renovations often come with a whole host of hidden expenses.
The key to saving yourself financial hardship and stress is to unearth potential problems before you buy and although it's unlikely you spot every pitfall, the more you know at the start, the less impact an unexpected problem will have on your finances during the renovation.
By doing some research and basic checks, you may come to the conclusion that it may not be worthwhile the effort, time and expense to get involved. And its better to realise that before you fully commit.
With any barn or renovation project here are more often than not, unforeseen expenses. You should ensure that as well as the finances you have calculated you need for the work, you also set aside a sum of money as a contingency to cover for overspends, extra work or problems. If you have to prioritise where you spend cash, remember it's easier to improve finishes at a later date than it is to add something such as underfloor heating.
Mortgages for barn conversions
Unless you've won the lottery, chances are that you will require funding to pay for the renovations.
Luckily, finding finance for property renovation projects is now much easier than it was in the past. There are now many lenders offering flexible arrangements with funds being drawn down in stages to cover key parts of the work. These renovation mortgages benefit both the borrower who will only pay interest on the funds that have been released, as well as the lender who is never over exposed, only supplying funds as work progresses, and the value of the property increases.
Most lenders will require that you have enough funds to at least start the project (like a deposit on a conventional mortgage arrangement) and many will only release funds retrospectively when valuations show that the work done has increased the value of the property. Just as with a conventional mortgage, you must keep up repayments or the property could be repossessed.
What to look out for when buying a barn
It's easy to have those rose tinted glasses on when viewing what could be an amazing conversion, especially if you've been looking for a while. Every barn is unique and there is no definitive checklist but here's a number of things you should look out for:
• Where is the barn located?
If the barn is in a remote location, there may be issues in getting services connected or there maybe no possibility of a connection at all. You may require easements and rights of access, there may be no internet, difficulties in getting supplies and once it has been converted, would isolated living suit you?
• Does the barn fit your needs?
Is it large enough to accommodate you and your family? It's not easy to extend a barn. Planning may stipulate that window openings are not made any larger so it can be difficult to get natural light into the building if you need to create a certain number of rooms. Barns lend themselves to open plan living for just that reason and the window openings may limit your ability to put in some internal walls.
• What condition is the barn in?
This is the area that is likely to cause the biggest number of unforeseen expense. There can be so many issues from the foundations to the roof, that you won't get a full idea of what's in store until you actually start work. But with a good look you can get an idea of the general condition If the roof is leaking, the beams and other woodwork will likely need to be replaced or repaired. Check if walls are listing or crumbling, if bricks are damaged or base plates rotten. Signs of animal droppings on the floor may indicate the presence of bats and if you find them, you will be required to get a
bat survey
. It is always worth having a full structural survey as that will give you an indication of other problems which may be more dificult to spot, including condition (existence!) of foundations.
• Does the barn sit on an adequate sized plot?
Just as barns come in all shapes and sizes, so does the land that comes with them. You may get acres or you may get very little land at all.
• What is in the immediate vicinity of the barn?
Take a look at the barn setting. There could be any number of issues living in a rural location such as farm traffic, smells and noises. Just as you would check the area if you were buying a house, you should apply the same scrutiny to the barn.
• Is the barn easy to get to?
Access may be difficult to a rural barn whether it be due to a narrow entrance or an unmade track. It is an issue not just for deliveries of building materials and machinery during the build but also for life in general once the work has been finished. An unfinished farm track may seem okay on a summer's day but it's a different story in winter and laying a road surface is extremely expensive, particularly if you bear the full cost yourself.
• Does the barn have planning permission or prior approval?
Having these in place already will save time, effort and money. It will mean that certain criteria have been met which is a good indication that there are not prohibitively serious issues to deal with.
• Are the plans suitable for your needs?
If not, and you have to redesign, there will be expense and delay. But if the current plans don't fit the bill, far better to make the changes sooner rather than later.
• Is the barn listed, in a conservation area, in a national park, the Broads or an Area of Outstanding Natural Beauty?
In these situations, the planning department will be stringent in ensuring the renovation is carried out exactly as they want it. There will be extra conditions, delays, you may have to compromise on what you had initially envisaged and it can be much more expensive to satisfy all the criteria.
Barns on a budget
Here's a few tips on how to save some money. If you have done a renovation or conversion in the past and have some other ideas, we'd love to hear from you :)
• If you have DIY abilities and spare time, you can save a fortune by doing some of the work yourself. There are courses run by barn developers that will teach you how to do a successful conversion and there are a huge range of help videos available online (YouTube and similar) that can help fill in gaps in your knowledge.
• If you are hands off, make sure you get a number of quotes. Some contractors will over estimate their costs just to cover themselves for unseen problems.
• Be your own project manager and employ subcontractors.
• Do your own decorating.
• Live on site in a caravan / mobile home during the build. It's not glamorous but there are some advantages. Not only will you be close by for decisions, deliveries and site security, you will save paying rent elsewhere. And at the end of the build, you can sell it on, maybe even for a profit.
• Save money by living with relatives during the build.
• Preserving disused traditional buildings is the ultimate in recycling. Reuse all the material you can. Examples include reusing cobbles or floor slabs for outside patios and paths, repurposing cattle dividers, old doors make unique bath panels, repurpose stone from window openings for boundary walls. The opportunities are only limited by what you have and the extent of your imagination.
• Buy materials and finishes (ie kitchens and bathrooms) yourself - save on the mark up from your contractor.
• Use cheaper materials that are hidden and finish with quality - a basic staircase can be finished with quality oak to have a bespoke look at a fraction of the cost.
• There are websites that specialise in providing material that is discounted because it is seconds, overstocks or bankrupt stock. Use the internet to get the best prices you can.
• Check for materials and finishes on Ebay, Gumtree and similar websites
• Marble for worktops is often cheaper from a mason who does memorial stones than from a worktop supplier.
• VAT reclaim - at the end of the project, you can reclaim the VAT paid on materials and labour. Just remember to keep all the receipts and invoices in order to make your claim.
The cost of renovation is not only dependent on factors such as location, condition, design choices and level of finish, but a little bit of luck as well. Converting a barn is not a cheap option but with good design and sympathetic restoration, the end result will be more than worth the investment.
Tweet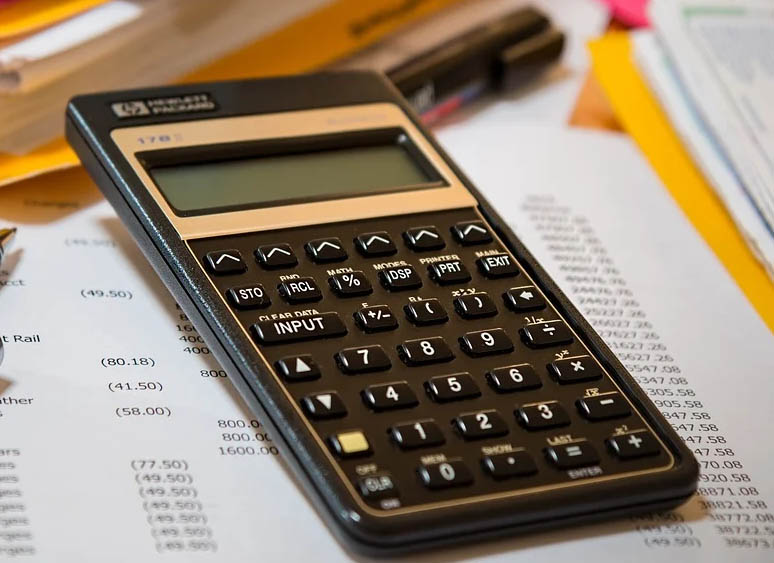 Advertise your property on barnsetc today!
Estate agents
If you are an
estate agent
with a barn conversion or similar property on your books, help your client find a buyer by listing with
barnsetc
. With thousands of potential buyers visiting this website every month, many of whom are looking to relocate for the perfect property, a listing here is often far more effective than an ad in your local newspaper, not least because it stays live until sold or withdrawn. An increasing number of estate agents use
barnsetc
because it gets results!
We also offer estate agents up to 30 barn listings over a 12 month period for a one-off payment of just £749. No monthly fees. All properties listed until sold. Limited time offer!
Developers
And if you are a
developer
with more than one barn conversion or property on the same site, we offer multiple listings that represent fantastic value for money.
Private sellers
If you are a
private seller
and have a barn or similar unique property for sale, selling your barn is as easy as 1-2-3! One flat fee of £129 until sold or withdrawn gets you a unique web page with up to five photos to advertise your details. No commission! No hidden extras!
If you are a
seller who has instructed an estate agent
, you can still list your property with
barnsetc
. If you have signed a "sole agency" agreement, you are still entitled to sell your property privately - and selling your property via
barnsetc
counts as a private sale! If you have signed a "sole selling rights" contract, your agent would still be due their commission on any sale resulting from a listing on this website, so they may be willing to pay for your listing.
Still not convinced? Have a look at our
testimonials page
to see what the people who we have helped sell their property have to say!