Barns For Sale Northern Ireland
Barn conversions, unconverted barns and rural property for sale in Northern Ireland


We currently have no properties listed for sale in Northern Ireland. If you're looking for one check back soon.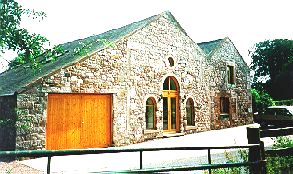 Your property for sale in Northern Ireland
Are you selling a barn, farmhouse or similar unusual property in Northern Ireland? List it here! We don't just sell barns. We sell all unique properties including equestrian property, smallholdings and mills. And we keep things simple. Advertised until sold. No monthly fees. No commission to pay. Amazing customer support. All for just £89.00! Click here to get listed today!

It costs only £89 to list your property on barns etc until sold. Don't miss out on this fantastic offer
click here to list your property today.
Barn conversions, unconverted barns and other unique rural properties for sale in County Antrim, County Armagh, County Down, County Fermanagh, County Londonderry and County Tyrone, Belfast, Derry, Lisburn, Newtownabbey, Craigavon, Carrickfergus, Newry, Omagh, Armagh, Enniskillen, Ballymena, Bangor and throughout Northern Ireland