unconverted barn
for sale
Bell O' Th' Hill, Tushingham, South Cheshire
An unconverted barn in Tushingham on the Cheshire / Shropshire border
Contact information

Seller: Mrs E.A. Stafford

Phone: 01948 662074

E-mail: eunice.stafford@hotmail.co.uk




return to West Midlands barn listings

return to Cheshire barn listings

return to Shropshire barn listings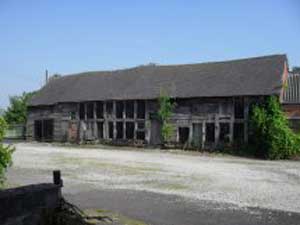 A Grade II listed half timber / half slate unconverted barn requiring complete renovation with yard and own access in Bell O' Th' Hill, Tushingham on the Shropshire / Cheshire border
Price £120,000

Bell O' Th' Hill, Tushingham, South Cheshire, SY13 4QS

A Grade II listed, half timber and slate barn requiring complete renovation and offering a rare opportunity to build a large, characterful home.

The barn measures 67' by 18' with a 20' x 18' hip.

The property comprises of the barn, with residential potential and a yard (further land available if required).

Outstanding opportunity to create something special, in a great location.