If you offer products or services that will be of interest to owners of barn conversions or those undertaking the conversion or renovation of a property you are invited to list with The Barn Trade And Services Directory.
The Barn Trade And Services Directory seeks to offer barn owners the opportuinity to deal direct with companies and individuals who are actively seeking to provide products and services to this specialist market where high standards are expected.

The Barn Trade And Services Directory is divided into categories and you can list your business in any one for just £19.99 a year (if you don't see a category that is suitable we will consider adding it).

SPECIAL OFFER!
All listings submitted to the Barns Etc directory will automatically be added to our sister site, Plots Etc, for no additional cost.

Castell Renovations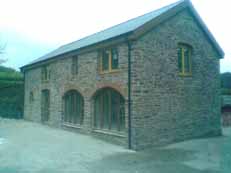 Builders
5 Mount Pleasant, Tremont Rd, Llandrindod Wells, LD1 5BG
Phone Number: 0800 8247570
Email: terry@castell-renovations.co.uk
Website: www.castell-renovations.co.uk

Castell Renovations specialise in barn conversions and house renovation.
Castell has 30 years experience in conservation of listed buildings so are able to offer a complete range of services including
· Barn conversion
· Underpinning and stabilisation
· Modern and traditional roofing
· Lime mortar construction and renovation
· Restoration of historic structural timber
· Reproduction timber and stonework
When it is essential to meet stringent planning and conservation requirements Castell will undertake the project from design and planning through to completion.
Castell use fully qualified staff so you can be fully confident that your project will be on time in budget and of the highest quality.
Complete or part projects undertaken throughout the UK

NS Restorations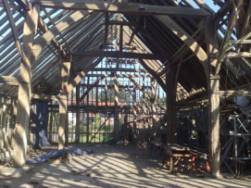 Builders
21 Seabrook Road, Great Baddow, Chelmsford, Essex, CM2 7JG
Phone Number: 07845921343
Email: contact@nsrestorations.co.uk
Website: www.nsrestorations.co.uk

N.S.Restorations are specialists in design and building work for barns, churches and listed buildings.

We use state of the art 3D to design your build and bring your idea to life.

We take pride in bringing listed buildings back to life by restoring them with great craftmanship. Our finest hour was being the building team on Grand Designs for a family who wanted to convert a 15thC Essex barn.

We are well connected with structural engineers, architects, oak suppliers, planning consultants to name a few. For more info please contact Nicholas Spall on contact@nsrestoration.co.uk


DTS Property Developers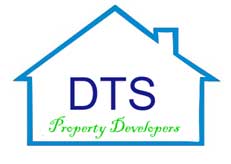 Builders
Bridge End Farm, Alston, Cumbria, CA9 3BJ
Phone Number: 08000 786278
Email: info@dtsdevelopments.co.uk
Web: www.dtsdevelopments.co.uk

DTS Property Developments are specialists in all aspects of barn conversions including:
· Damp proofing
· Dry and wet rot timber treatments
· Basement tanking and membrane systems
· Llime mortar plastering
· GRP fiberglass roofing, can replace lead roofing
· Traditional slate roofing
· Ground works
· Hard and soft landscaping

Every service you need for a barn conversion including our full turn key project management team

Established 1986, UK and European cover possible dependant on size.


Downton Construction Ltd

Builders
Waterside Cottage, 269 Southport Road, Lydiate, Merseyside, L31 4DZ
Phone number: 0800 023 8764
Email: alan.hart1@btconnect.com
Web: www.heritagebuildersdownton.co.uk

We would like to take this opportunity to introduce ourselves, our firm and our expertise to you that may determine the benefit of any potential relationship we may establish.

Downton Construction Ltd is a family run business with traditional values, specialising in the renovation and development of new and period properties. All our projects are carried out with a sympathetic approach and excellent attention to detail which makes us stand out from other building companies.

Please take time to review our website at www.heritagebuildersdownton.co.uk which showcases our passion and work ethos with examples of some of our recent projects. Downton Construction can be contacted on our free phone telephone number 0800 023 8764 or via our website contact page.

A complete list of the product and service categories currently offered by The Barn Trade And Services Directory

Architects and Designers
Artificial Wood and Stone
Bat and Owl Surveyors
Bathrooms
Brick and Stone
Builders
Builders Merchants
Building Products
Carpenters
Courses
Doors
Drainage
Electrical
Fires, Stoves and Fireplaces
Flooring
Gardens and Landscaping
Heating and Ventilation
Insurance For Barn Conversions
Interior Design
Ironmongery
Kitchens
Mortgages For Barn Conversions
Oak Beams
Oak Framed Buildings
Plumbing
Project Management
Range Cookers
Reclaimed Building Materials
Roofing
Sandblasting
Solar Panels
Staircases
Surveyors and Valuers
Underfloor Heating
Wedding Venues
Windows